St Abbs Lifeboat ways to help
Please continue to support St Abbs Lifeboat. Without you, we could not continue our proud tradition of saving lives at sea.
Volunteer

If you have a couple of hours spare every month and would like to help out in our Lifeboat Shop

How to help

Donate

If you would like to give a donation you can via our just giving page.

Donate

Spread the word

Tell everyone you know about our independent lifeboat, share our website and follow us on social media for updates

Facebook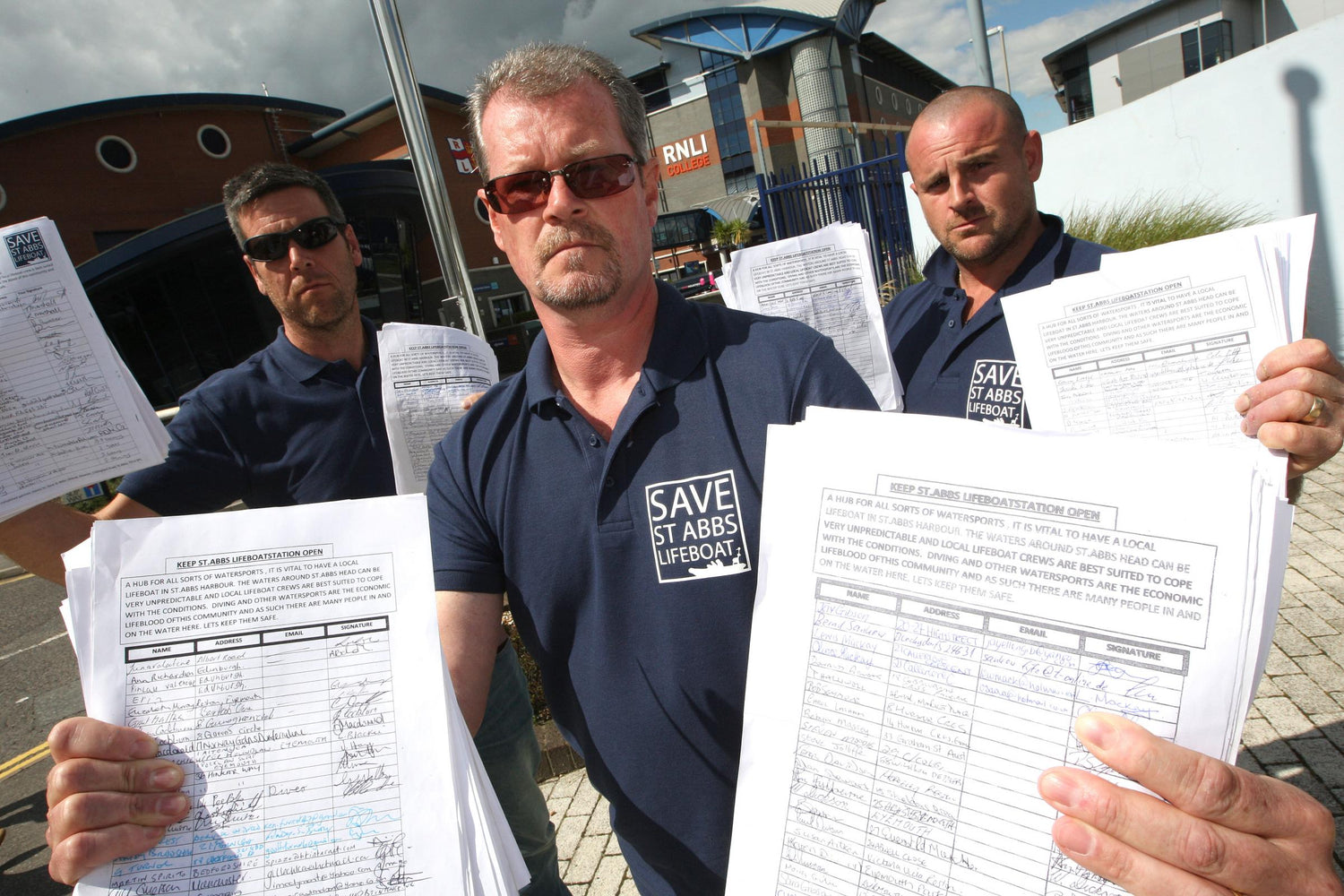 THE STORY OF A T-SHIRT
Since the RNLI decided to remove the lifeboat in St Abbs in 2015, there has been a T-Shirt. This helped raise awareness and money at a crucial time.
Once our own independent lifeboat, the "Thomas Tunnock", was launched in 2016, our range of merchandise has grown substantially. With the help of Dunbar T-Shirt, our t-shirts and hoodies can now be spotted all around the world.
Dunbar T-Shirt Shop